Web Design and Development Company
We create web solutions. We are a web development company with a wide range of skills and expertise in programming and web design. Our passion for the web makes all the difference for you and your clients in today's web-based world.

Web Design & Development
We create functional and engaging websites that focus on your customers and site visitors to deliver more leads and sales to your business. Our web design and development team's expertise ensures that every website we make is business-driven, eye-catching, and responsive from desktop, mobile, and laptop. We create a website for Business, E-Commerce, Educational, Infopreneur, Information, Organization, Brochure, Personal, Blog, and Portfolio. Find out more about how we can help you design and develop your website.

Business Branding
We offer graphic design, publishing, and promotional marketing services from the logo to start-up your business to flyers, brochures, and posters for your promotional events, up to the printing of packaging boxes, point-of-purchase materials, and promotional marketing products. We are always passionate about offering innovative design solutions for our clients. Our marketing expertise makes your business achieve a creative branding that stands out through your marketing materials.

Digital Marketing
The online success of your company needs innovative and consistent digital marketing strategies. We assist to expand and reach your target market through our e-marketing services that deliver results such as PPC Marketing, Search Engine Optimization, On-Page SEO, Off-Page SEO, Backlink Building, and Local Business Listing.

Website Maintenance and Security
We help to maintain and secure your website to deliver a fast, efficient, and up-to-date online experience to help you grow your business and satisfy your clients. Included in our website-maintenance are: Website performance and functionality checkup, Bug fixing and troubleshooting etc.Call Synbus now to assist with your requirements.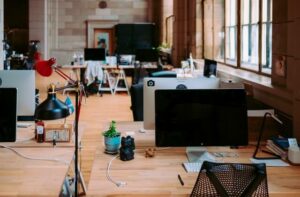 We are a web design and development company in The Philippines. We aim to provide an impressive and results-driven online presence for companies, e-commerce, professionals, and individuals that generate leads, boost exposure, and promote your business. We offer digital solutions that help convert online visitors into customers. We care to grow your business.

DISCOVERY
We gather information about you and your organization. It involves a good understanding of you, what your business does, what you want to achieve in creating your website, your target customers, the content, your competitors, and how the website can be developed to help your business to succeed.

STRATEGY
We put together a plan for your website. The planning step of a website design is a critical part. During the strategy process, we assist you to decide what technologies should be implemented. The essentials such as interactive forms, e-commerce, videos, etc. are incorporated into the plan.

WIREFRAME
We create a basic outline design of where things should go. We test the positions of the elements correctly based on your requirements and check the basic content.

DESIGN
Now we create a design for your website. We will work closely with you to develop your chosen design and produce further pages to build your website.

DEVELOPMENT
The developmental stage is translated to actual codes that make the website work into a fully functional site. We will utilize all the design elements, your contents, and the functionalities that you agreed. At this process, we keep you informed on the status thru the live stage link so you can suggest any changes or corrections that you need.

TESTING
We will test things such as the complete functionality of forms or other contents, the testing for compatibilities for different web browsers, and ensuring that your website is optimized to be viewed properly in the most recent browser versions. We also check to be sure that all of the code written on your website validates and meets the current web development standards.

LAUNCHING
Congratulations! You may now inform your customers and investors, it is time to launch your website. 

SUPPORT AND MAINTENANCE
Some agencies do not include this process. Synbus process includes website support and maintenance for the long-term use and success of your website. 
Get In Touch
Let us help you create incredible online solution.