A website not only serves as your company's window to the online world but is an essential part of your company's sales and marketing strategy. Your website is your number one channel to build your brand and influence your customers. Customers look for websites with stylish design, functional webpage, updated content, and engaging content. We create websites that convert leads, increases sales, and user-friendly to promote your business efficiently. Your website should be viewed on mobile devices, desktops, and tablets to communicate effectively with your customers. From the new startup company up to redesigning an existing website and with a focus on your business growth, we can help you create a website.
Custom Web Design and Development – We customize websites that are functional, modern, efficient, adaptable using the CMS platforms, and highly responsive to let your visitors and customers interact freely from laptops, tablets, and mobile devices to reach larger numbers of your potential customers.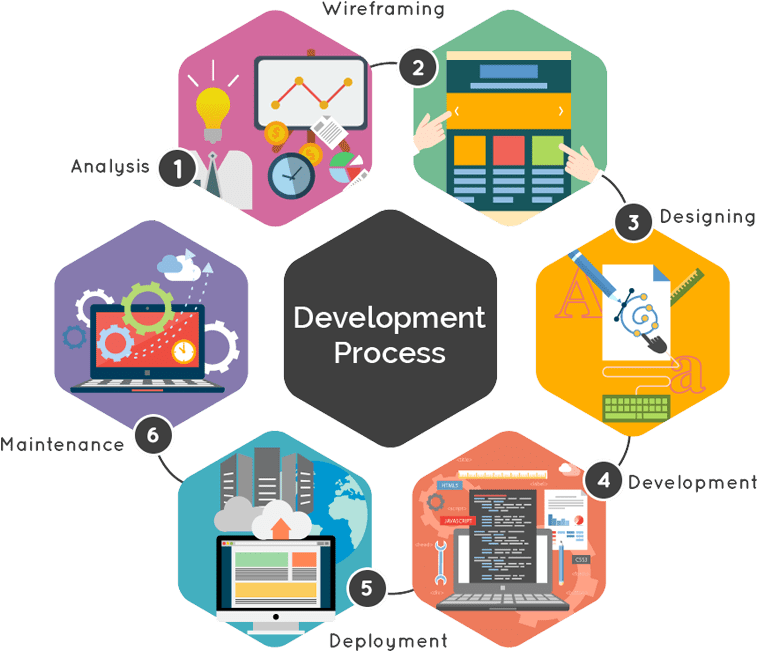 Types of websites we create:

Business
The business website is considered the premier office in the online world. The business website generally serves as the center of the marketing and sales activities of a company.

E-Commerce
An E-commerce website signifies a shop, a boutique, or a department store in the online world. E-commerce website sells products and services using data transactions and transfer of funds through the internet.

Educational
An Educational website promotes education that the organization offer to potential students. It provides information on the courses, schedules, and qualifications of the faculty. Some Educational website offers online courses as an alternative learning opportunity.

Brochure
A brochure website shows the products or services that a company provides. A well-made brochure website is excellent for promoting business online.

Blog
A blog website is a site that is updated with new information about products or services continuously. It generally consists of a collection of posts.

Portfolio
A portfolio website is a site created to show off the skills, experience, and projects to potential clients or employers.

Infopreneur
The infopreneur website is a site of an entrepreneur who sells business based on the information, expertise, and knowledge online like e-books, online courses, and podcasts. Infopreneur website is one of the fastest tools to reach a large number of people on the internet.

Informational
An informational website provides a piece of detailed information about a specific topic, such as technology, science, or economics. It offers basic information about a business and the products and services that it provides to potential customers.

Organization
An organization's website is a site that informs the people about the organization, what they do, why, and how they do it. Some purposes of the organization's website are soliciting donations and promoting products.
Hire Us
We`d love to hear from you. Let`s collaborate. Contact us.